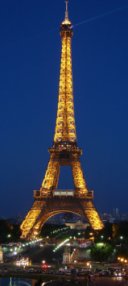 Topics. Bioinformatics is a challenging and fast growing area of research, which is of utmost importance for our understanding of life. Major contributions to this discipline can have thousands of positive effects in medicine, agriculture, or industry. To pick out only a few examples, Bioinformatics tackles problems related to:

Recognition, analysis, and organization of DNA sequences. For instance, Haplotype/Pedigree inference, Motif localization, alignments, ...
Biological systems simulations (for metabolic or regulatory networks)
Prediction of the spatial conformation of a biological polymer, given its sequence of monomers (in particular for proteins and RNA)
These (and other) problems can be naturally formalized using constraint programming.

The main aim of this workshop is twofold. On the one hand, to share recent results in this area (new ideas and/or systems, relying on constraints, but also on linear programming, Mixed Integer Linear Programming, Local Search, and any other AI techniques, possibly combining some of them). On the other hand, to present new challenging problems recently formalized but still far from admitting an acceptable solutions.


See also the web pages/proceedings of the previous editions: WCB05, WCB06, WCB07, and the forthcoming special issue of the Constraints Journal on the same topics.